Company Information
CHUKYO JUKI PR MOVIE
Company creed
「Reborn machines, Move people」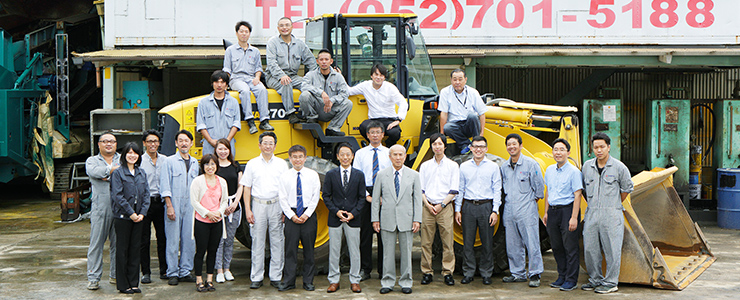 We are committed to stand in the customer's place.
Message
経営理念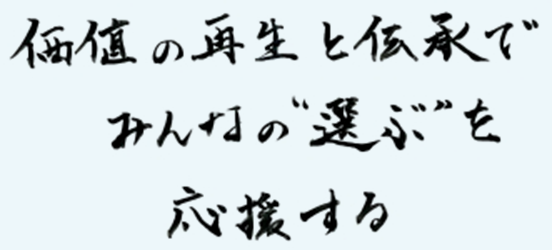 COO Kazuaki Kato
CORPORATE PROFILE
CORPORATE NAME

CHUKYO JUKI Co.,Ltd.

ADDRESS

1705 Rikumae-cho,Meito-ku,Nagoya,Japan,465-0057

Established

1st Jun 1955

Incorporated

26th Jun 1959

Capital

JPY 10,000K

Annual turnover

31st May

Executives

Employee

25

Business activity

Sales and repairs of construction equipments

Our banks

The Juroku Bank, Ltd. MUFG Bank, Ltd. The Aichi Bank, Ltd. The Mie Bank, Ltd. The Iyo Bank, Ltd. The Shoko Chukin Bank, Ltd. The Hekikai Shinkin Bank, Ltd. The Mizuho Bank, Ltd. The Ogaki Kyoritsu Bank, Ltd. The Bank of Nagoya, Ltd.
Company timeline
Jun,1955.

Started sales of general construction machineries.

Jun.1959.

Founded CHUKYO MACHINERY Co., Ltd with JPY 1 million capital at higashi ward Nagoya.

Oct.1961.

Established service shop in Watanabe machinery Co., Ltd at Chiryu town Aichi and begun maintenance service.

Jul.1962.

Capital increased to JPY 2 million.

Apr.1963.

Established heavy machinery department and begun business operation.

May.1963.

Opened Tokyo branch.

Apr.1964.

Opened Osaka branch.

Jul.1968.

Capital increased to JPY 4 million.

Aug.1969.

Service facility was completed and transferred at present location 1705 Rikumae-cyo Meitou ward Nagoya from Chiryu town.

Jan.1970.

The sales department has moved to Yatomi-cyo Mizuho ward.

Jun.1971.

The sales department has moved to Sekitori-cyo Mizuho ward Nagoya where the head office building was built.

Jul.1971.

Tokyo and Osaka office closed.

Apr.1980.

Registered as an authorized heavy machinery inspection company, SACL (Ai No.1130)

Nov.1980.

The sales department has moved to current location and integrated with service department.

Apr.1983.

Started machine rental business.

Aug.1983.

The accounting and business department has moved to current location. Company name was changed to CHUKYO-JUKI Co., Ltd.

May.1985.

Pioneering design, manufacturing and adoption of mobile crusher.

〈2号機〉

Sep.1986

Registered as an authorized used goods dealer.

Aug.1995.

Capital increased to JPY 10 million.

Dec.1997.

Setup materials and machineries yard/office at Togo-cyo Aichi-gun Aichi.

Dec.1999.

Started exporting used machineries. First website (Japanese & English) was launched.

Nov.2002.

Materials and machineries yard has moved to present location at Nisshin.

Aug.2004.

Feb.2007.

Withdrawal from owned machineries rental business.

Apr.2007.

Japanese edition website was fully renewed. Mobile edition and Chinese edition website were launched. Specialized and focused on internet marketing.

May.2009.

Used goods dealer license re-registered (Aichi Public Safety Commission No.541420A17800)

Dec.2009.

Japanese edition website was upgraded and corresponded for web 2.0. Aim to customer friendly website.

Jun.2014.

Registered as a selected special agent for Aichi lawyer association.

Jan.2016.

Website was fully renewed.
Access Map
Head Office
By train/subway
25mins by subway from Nagoya station, Higashiyama line bound for Fujigaoka. Drop at "Kamiyashiro". 5mins by taxi or 15mins by foot. Pick-up at Kamiyashiro available with prior request.
By car
See google map mentioned above.