Repair/Recondition
Ever worried when you consider to purchase second-hand?
I can see some wear/malfunctions through photos.....
selling as-is?
Is that ready to work?
Can I have machine I will buy cleaned or greased?
Can I get spare parts together?
We will offer alternatives according to your wish.
We will repair/recondition according to your request.
Case study 1 :Changing the worn rubber belt of a conveyor by the request of the buyer.
The customer asked to change wear conveyor belts.
Erin mobile tracked screener FS165T 7100HR
Step1 Changing a over conveyor belt

Wear by use for years, and holed.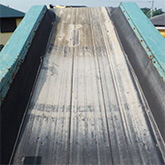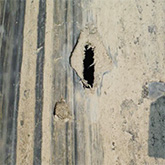 Changed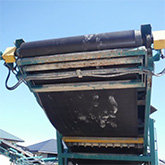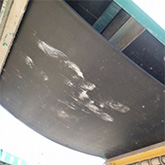 Step2:Changing a middle conveyor belt

The belt is worn out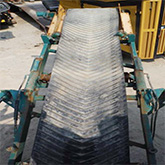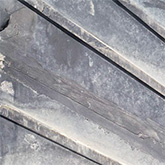 Changed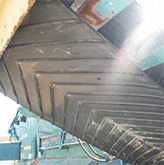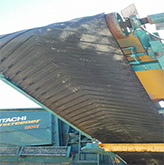 Case study 2:Annual check-up by law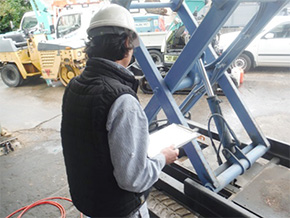 The customer asked legal inspection
Aichi Scissors lift RV041
We will repair/recondition our stock machine
Case study1:Reconditioned stock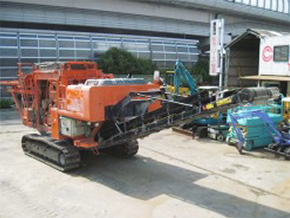 Hitachi tracked soil recycler
SR-G2000 6000HR
When we bought
Cement was sticked overall
Noise from mixing chamber
Mixing paddles were worn and damaged
The crane was bent
What we did
Fully repainted after removing cement
Fitting new bearings
Fitting new paddle plates
Fitting new bent boom and re-wired
1:Repair on a bent crane

Too much load when feeding a cement bag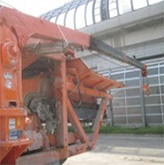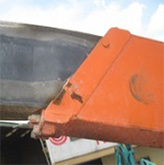 New boom fitted and re-wired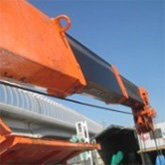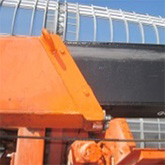 2:Repair on a noisy mixing chamber

Noise from wear bearings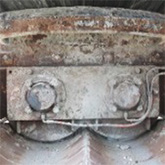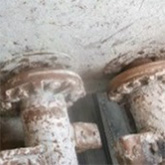 New bearings fitted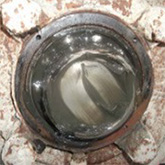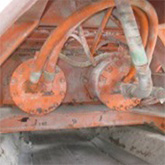 3:Refleshing worn paddle plates

Mixing paddle plates are worn and damaged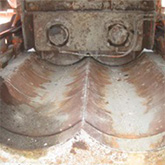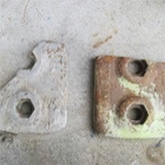 New paddle plates fitted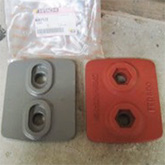 4:Repainting

Scraping old paints and cements carefully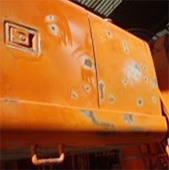 Painted by skilled painter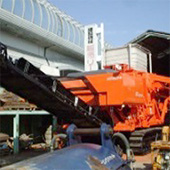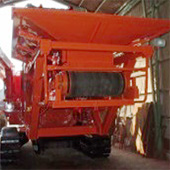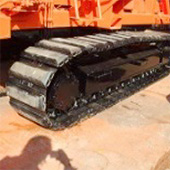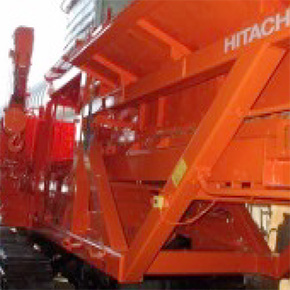 Case study 2:Reconditioned stock
Furukawa pulverizer with magnet VS22

Tooth and cutters were worn out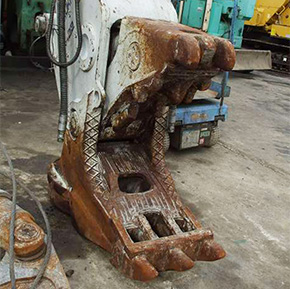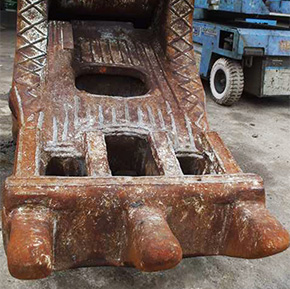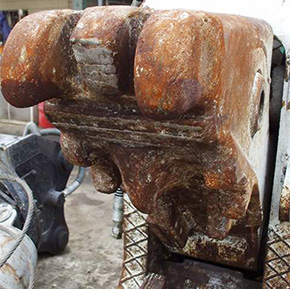 Tooth refurbished by welding,new cutter fitted,and repainted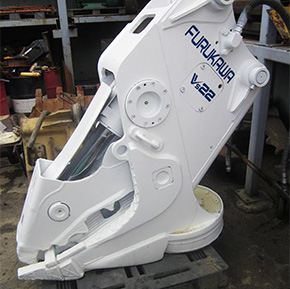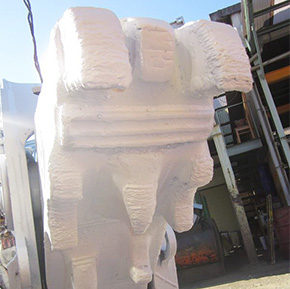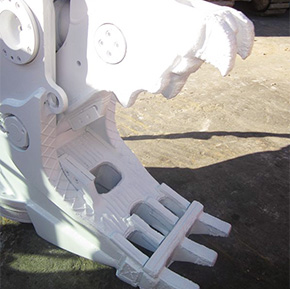 We make sure to deliver the machine in right condition to you.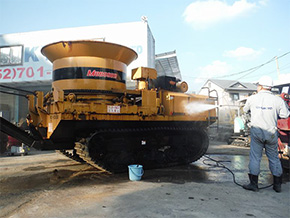 We check machines throughout so that they can work for customers right away.
We do wash and grease it to satisfy customers.
We are the mechanics! ~The introduction of our mechanics~
We are a local agent and a certified workshop.
HITACHI LOCAL SALE AGENT & CERTIFIED WORKSHOP

SAKAI CERTIFIED WORKSHOP

CUMMINS LOCAL SALE AGENT & CERTIFIED WORKSHOP

FURUKAWA ROCKDRILL CERTIFIED WORKSHOP

NPK CERTIFIED WORKSHOP

AIRMAN CERTIFIED WORKSHOP

VOLVO LOCAL SALE AGENT & CERTIFIED WORKSHOP

MOROOKA LOCAL SALE AGENT & CERTIFIED WORKSHOP

HANTA LOCAL SALE AGENT & CERTIFIED WORKSHOP

KUBOTA LOCAL SALE AGENT

TAKACHIHO INDUSTRY LOCAL SALE AGENT & CERTIFIED WORKSHOP

YANMAR LOCAL SALE AGENT