About Toyokuni Group
Seibu Kawasaki was found in 1973 as the sales agent of Kawasaki Heavy Industry. It was the start of Toyokuni Group.
Continuously growing, they have 14 branches and subsidiaries in Kyushu. They are closely engaged in prosperity of local society, and development of their technical skills.
Employee:200
Annual sales JPY 8 billion
Toyokuni Group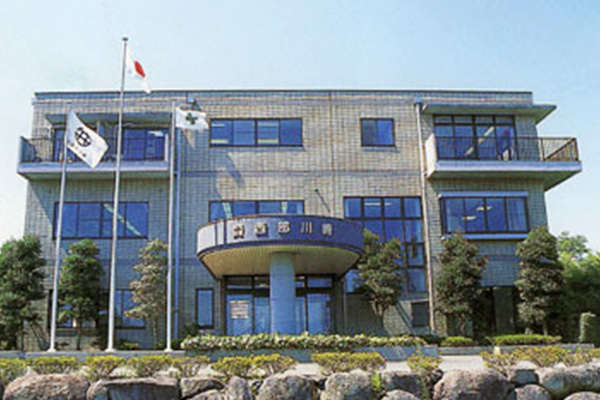 ■Seibu Kawasaki Co.,Ltd.
Isahaya City, Nagasaki
Found on 1973, they cover Nagasaki, Saga, Fukuoka selling and renting equipment, and provide aintenance and repair.
■Seinan Rental Co.,Ltd.
Isahaya City, Nagasaki
Found on 1993, they are close to Seibu Kawasaki, but their territory is Nagasaki, Saga and Ooita.
■Minami Kyushu Kawasaki Kenki Co.,Ltd
Kagoshima City, Kagoshima
Found on 1967, and become the part of Toyokuni Group in 1980, covering Kagoshima.
■Toyotech Machine Co.,Ltd.
Yashiro City, Kumamoto.
Found on 1980, became a member of Toyokuni group in 2011, covering Kumamoto, Miyazaki and Kagoshima. Their main business is to build a various plants.

we mainly bought used equipment from Chukyo.
Q
Please explain your company to us.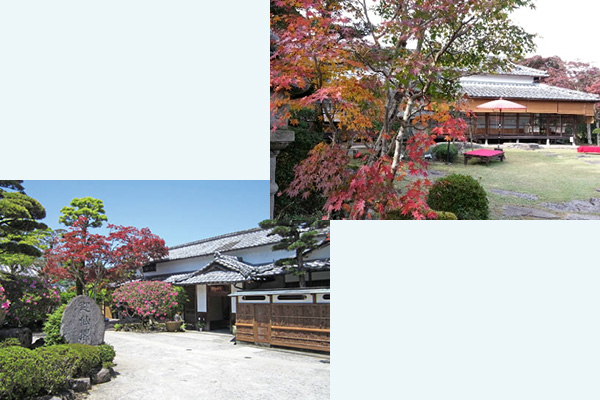 Toyokuni Group has 14 business sites including four subsidiaries. Our main business activities are four, buy, sell, rent, and repair, and focused on construction equipment and plants.We are committed to be a community-based firm which shares prosperity with local community.
Relatively, we have a guest house "GEISENKAN", where guests enjoy seasonal flowers and views.
As the policy of community-based, it is open to public in the season of Autumn leaves.
Q
Could you describe past deals with Chukyo?
We have bought many second hand from them, and we sold two.
Year
Buy or Sell
Firm operated
Category
Brand
Model
2009
Buy
Minami Kyushu
Spider Crane
Maeda
MC-355C
2010
Buy
Seibu Kawasaki
Aerial Platform
Aichi
SP121
2014
Sell
Minami Kyushu
Impact Crusher
Komatsu
BR100R-1
2014
Buy
Minami Kyushu
Wheel Loader
Furukawa
FL302
2014
Buy
Minami Kyushu
Excavator
Kobelco
SK350DLC-8
2015
Buy
Toyotech Machine
0.7cbm bucket
2015
Buy
Minami Kyushu
Shredder
Forus
HB380
2015
Buy
Seibu Kawasaki
Water Truck
Hino
KC-FF1JGBA
2015
Buy
Toyotech Machine
Horizontal Grinder
Hitachi
ZR260HC
2015
Sell
Minami Kyushu
Horizontal Grinder
Furukawa
FPC1700
Q
What was the first touch?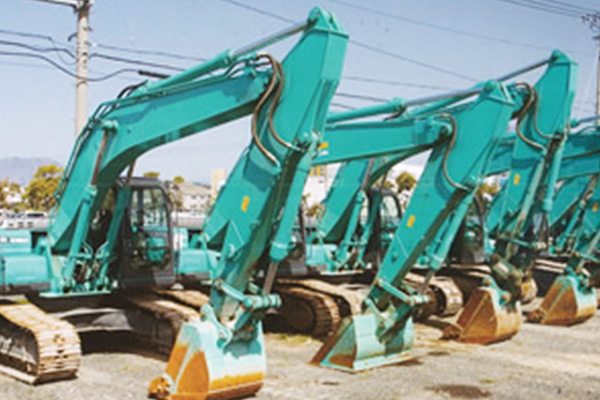 There was former person in charge, so I do not remember why we had a first business. We had bought some machines before my time.
Mr.Kato and Mr.Sakuta visited us when I took over the position.
I am feeling as if we knew each other for years, but it is a couple of years only actually.

We need various kind of equipment for 39(thank you) campaign.
Q
You must have many other equipment dealers. Why did you choose Chukyo among them?
Because their stock is various. Not only excavators, also crushers, or screeners.
Our standing policy is to respond every inquiries from local customers, so the information provided from Chukyo is great help.
Q
Transactions became very active since 2014, what is the reason why?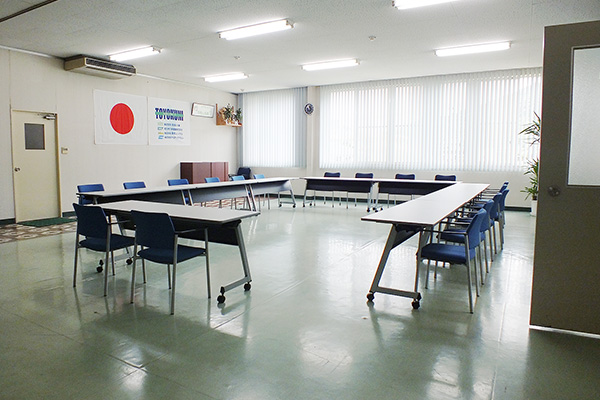 I guess our staff's mind changed, so they started searching equipment through internet.
It could be a reason that we are encouraging the unity through 39 campaign to which whole group takcles.
In the past, we believed that each sites must run business by their own so that whole group can grow up by each strong points.
Now, we are more unite. We tackle every issues by whole group.
Each sites has a meeting room, where mechanics often have a meeting borderlessly so that they can share know-how and findings.
Through these approaches, our communication become more active now, and that is why we inquire Chukyo more often.
Q
What is "39 campaign"?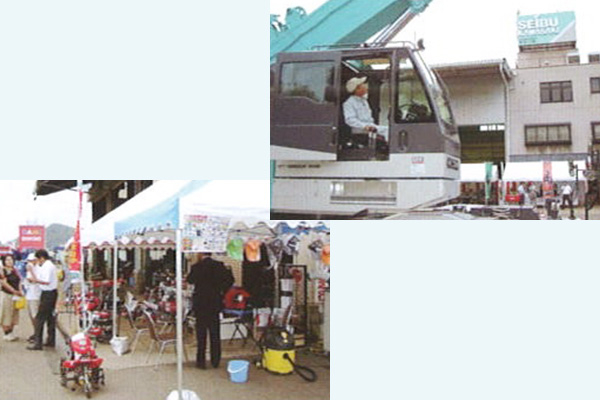 It is the exhibition we take place twice a year, March and September. Every items are priced very well in order to express our appreciation for customers.
The exhibition used to deal with spare parts only, but as we become more close, 39 campaign was changed entirely.
We kept trying to reform the mind of every employees, we wanted all, not only salesman, to have a mind of sales person. Spare parts are too weak to attract customers, so we needed more item to exhibite. Even foods and commodities are for sale in 39 campaign presently.
This is to help our staffs to communicate with customers. For example, backup staff does not need to hesitate to offer local foods to customers who came far away.
The campaign is not only make more sales, main focus is to let customers know us more so they will be more open to us, and also develop the communication skill of our staff.
Chukyo consign their stock fleet those which are advertised on our flyer.Sometimes, we get inquiries for something which is not on the flyer.
The machine we bought had a big trouble
Q
Didn't you feel worried to purchase second-hand?
Second hand stuff is always as-is, and it is not impossible to grasp every condition, so we does not take it too risky.Actually, one machine we bought from Chukyo had a big trouble.
Chukyo Juki

Sakuta
Comment

We sold the excavator on 2014.
At that time, we did not have appropriate one in stock because requested spec was quite rare. Luckily we had one information which was offered by our allied dealer.
As it was located too far, the customer had a difficulty to come to inspect physically, so we did it on their behalf.
Even I sensed the engine sounds a bit oddly, I did not take it serious.
After some period since the delivery, the engine appeared that it has critical trouble inside.
I felt very guilty, and did not know what to do, but Kato(president) said that we must take care of it sincerely, must not take time unnecessarily, so I kept discussing to the person in charge sincerely.
Though the repair work was more than we could handle, we managed to fix it. This site has skilled mechanics who love to challenge.

Real nature appears when you are in difficulty
Q
How did you feel approaches of Chukyo after trouble occurred?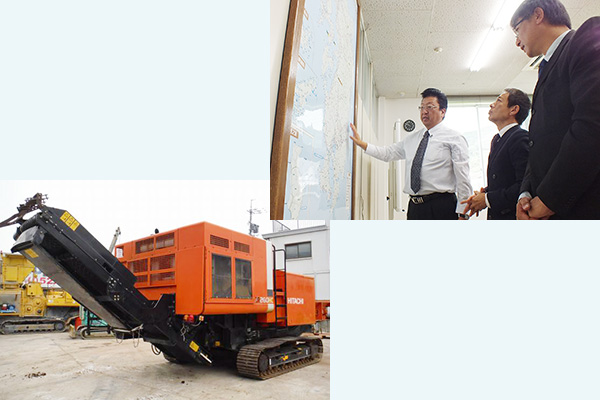 As I said, used machine have troubles, this is the nature. The point is how they handle such issues.
It is not surprising that many dealers do not take responsibility even their sold machine appears to have faults, because it is basically as-is. If pursuing the profit only, the way is very logical.
However, Chukyo Juki was different. Their approach was sincere and they tried to find the point we both could land without being discontent.
Yes, we had a trouble, but through this experience, we both gain creditability each other, which lead next deals afterwards.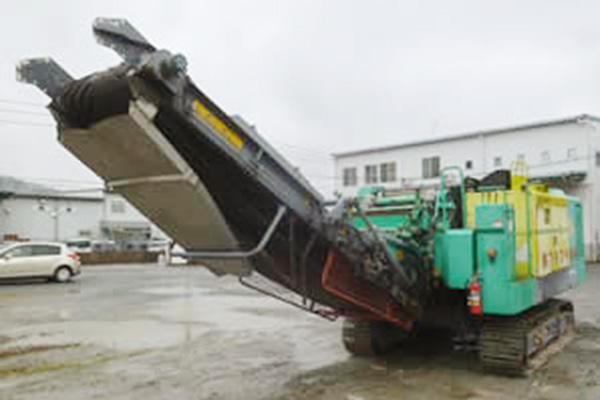 Construction equipment is expensive purchase. The creditability is very necessary.
Although we are apart, Nagoya and Kyushu are very far, we put our trust on Chukyo Juki.
The distance does not matter if we highly trust each other.
Q
Last question, please let us know what you want Chukyo for future.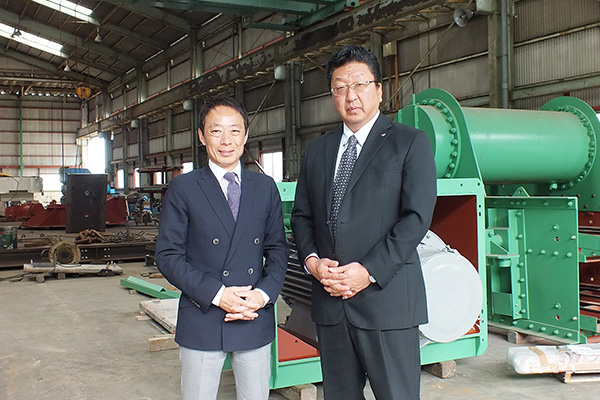 One of our policy is 『生涯一捕手(to be a receiver for life)』,which means we accept all requests from customers and give them best return through gathering information.
We will keep working as "生涯一捕手". We hope Chukyo Juki help us to offer best machine to customers.
Not only machines we inquired, we are happy if they offer other alternatives proactively.
We should give them the information from our side as well. We hope to work closely and develop together.
Found anything you are looking for?
If not, please feel free. We will try to source it on your behalf.
Call